West Manchester Beach – Manchester By The Sea, MA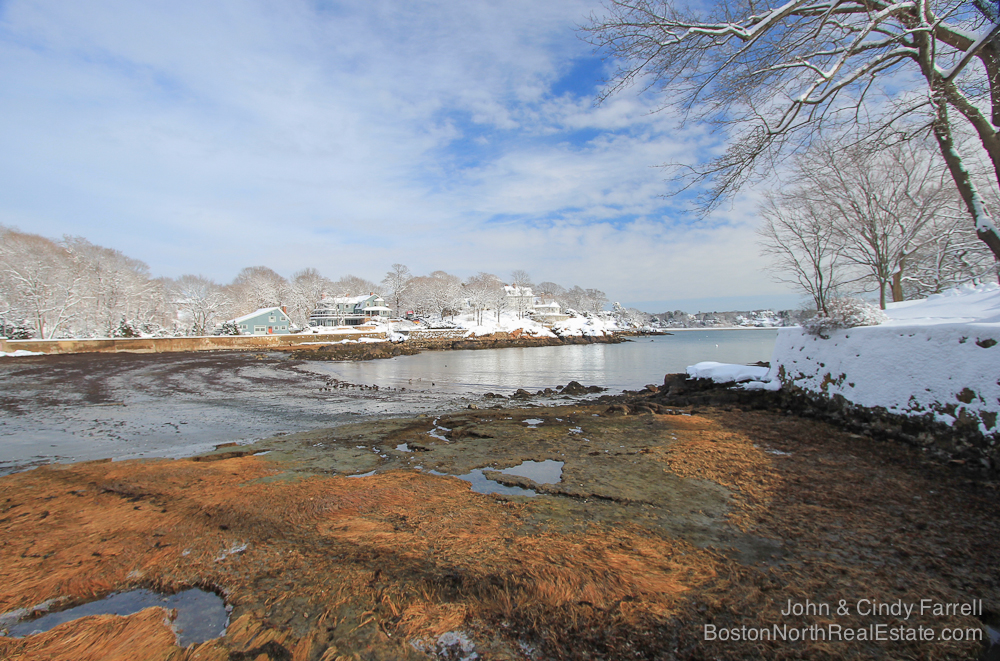 The winter is also a great time to enjoy the beauty of the North Shore. West Manchester Beach is located at Harbor Street in Manchester where private Boardman Lane turns off. There are no amenities located at this beach and little parking for Manchester residents. Each time we visit this beach it seems to change with the time of day and the seasons. Located near Tuck's Point and the Manchester Yacht Club. One of many beautiful spots on the North Shore of Boston.
Contact us for information about Real Estate and community information on Boston's North Shore. These are homes currently on the market in Manchester by the Sea. John & Cindy Farrell 978-468-9576.