John & Cindy Farrell's Featured Properties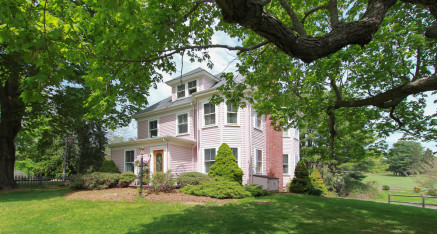 62 Main Street Wenham, MA
This circa 1900 home sits prominently on Main Street on .92 acres and overlooks the neighboring golf course. The ho...
Read More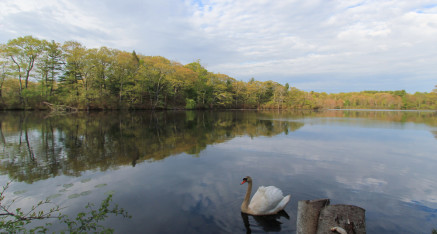 9 Beaver Pond Road Beverly, MA
Waterfront property on Norwood Pond! It is hard to believe this home is in the midst of paradise, sited on a 3.2...
Read More
John and Cindy Farrell were a breath of fresh air to work with in the sale of our home.  We interviewed several realtors, each one making us feel more anxious than the one before.  We knew exactly what we needed:  a representative to "lower the flame" on our stress level, to price the home fairly, and to sell it promptly.  John and Cindy exceeded our expectations, and we can't say enough about their professionalism and sensitivity.  They have a calming presence. They showed great respect for us and our property, and they had our house under contract within three weeks. What more can I say?  They are by far the best realtors we have encountered in twelve different real estate transactions.–Lynn Welbourn, Wenham, MA

John and Cindy were consummate professionals in every phase of selling our home. We were extremely pleased with their first-rate service and tenacious hard work that resulted in a sale of our home, which had been on the market for several years. It was a pleasure to work with them and they had our full confidence. We especially appreciated their responsiveness, reliability, and marketing prowess. They left no stone unturned in their strategy to sell our home and employed the latest technological tools in this regard. We highly recommend John and Cindy!–Chris and Floyd,  Cambridge, MA

John, It was a very pleasant experience working with you…..in Gloucester.  I appreciated that you were experienced, thorough and always got right back to me with any information that I needed.  I truly feel I couldn't have done it without you and all your help.  Any other agent would probably have given up……….–Phyllis Black, Prudential Town and Country, Wellesley, MA

The stated or unstated theory in real estate sales is that 10% of the brokers make 90 % of the sales.  John and Cindy Farrell fall in that 10% .  Brimming with integrity and enthusiasm I highly recommend this fine duo for their real estate knowledge and commitment to the industry.–Bruce Whear, Wire 4 Hire Salem, MA

John & Cindy Farrell are the most determined, focused and hard-working brokers I ever met (and I've met quite a few). It was a pleasure to work with them!–Steve & Paula Mae Schwartz, Malibu, California

After working with another realtor for six months in an effort to sell my house, I decided to look for someone who was more proactive and approachable.  In all, I interviewed at least eight well-recommended people.  It did not prove to be a difficult decision, however, because John and Cindy put me at ease from the start with their contagious stress-free attitude and wealth of knowledge.   I also liked that, in an effort to further simplify the process, they were both well versed in the latest technologies.  Because of this and their ready accessibility in other ways, there was never a time I couldn't reach one of them.  The house received a number of offers while they were handling it, and it sold at a good price for the market within the time frame that they had set.  They also worked with me as I did a rather exhaustive search for something smaller.  Though I grew weary of the process, they continued upbeat throughout and ultimately led me to the right property.  The amazing thing about them both is that, though they handle a great many properties at one time, the individual client is always made to feel that his or her interests are paramount.  I can't recommend this pair highly enough and am now pleased to call them my trusted friends.–Pat Collins, Gloucester, MA