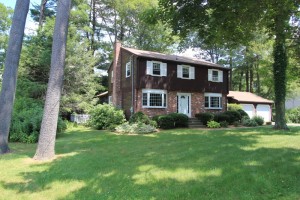 The process of buying a home seems simple enough. You decide to buy, you find a home, you get a mortgage and you move in! It's not that simple and those steps are only a small piece of the entire process. The following list outlines common mistakes to avoid during the early part of the home buying process.
 Not taking care in choosing the professionals you work with. This includes but is not limited to your real estate agent, attorney, mortgage broker, and inspectors. There could be others depending on the property you plan to purchase. Check references and reviews. This is the most important as these professionals will be your guides and primary source for information. Make sure they are qualified!
Not getting a solid pre-approval for financing. Make certain financing pre-approvals are clear and concrete. All "pre-approvals" are not the same.
Not being fully prepared for all the expenses. Don't just consider how much the home will initially cost. There are other expenses during the course of the purchase. Also consider the expenses you will have once you own the home and the expense of maintaining the value of your purchase.
Talking negatively during the showing about the property you would like to buy. If you are interested in a property that others are interested in as well, remember that the seller will want to sell to someone that actually appreciates the home and will be pleasant throughout the transaction.
Not considering resale when you choose your home. Even though you may plan to stay in your home "forever", there are multiple circumstances that good alter that mindset. It is at that time of change that you will realize how important it was to consider what would happen if you decided you wanted to sell. Life circumstances and needs can change in a variety of different and unexpected ways.
Not fully intending to purchase the home you put under agreement. And renegotiating on every property you put under agreement. Communities can be small and word travels fast. You may end up wanting to buy another home and word of your purchasing and negotiating style becomes public information, and may very well hinder the process for you.

The real estate agent you hire should be able to assist you in presenting yourself and your offer in the best possible way. There are many components to purchasing real estate. Finding the property you would like to purchase is just one small part of the process. Contact John & Cindy Farrell for assistance with your real estate needs. 978-468-9576