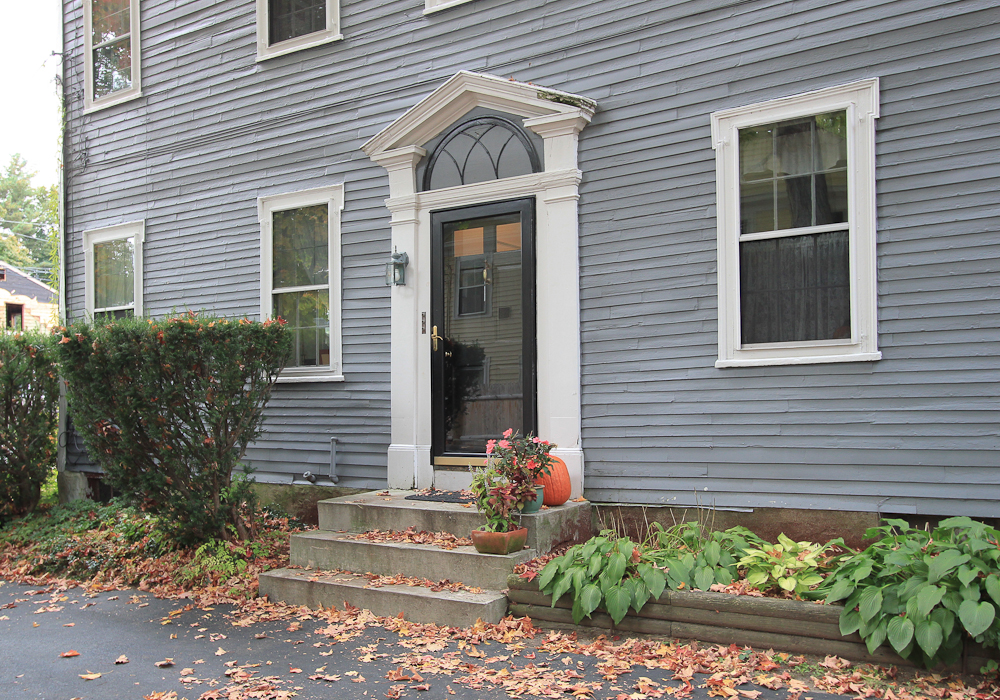 Sold January 2014.
Historic Newburyport! Great location for this top floor two bedroom condominium. Near the downtown area, with brick sidewalks and peeks of the Merrimack River at the end of the street from in front of the house. It's that close.
The unit is one of five in the building and occupies the entire top floor. There is 1,370 square feet of living space. The living room is open with a brick fireplace and the kitchen is off to the side. There are two bedrooms and a full bath. Skylights, high ceilings, and exposed beams give the condo a bright, warm and spacious quality. Originally built in 1797, this Federal style home was converted to condominiums in 1985.
There is a large .26 acre yard and off street parking. The monthly condo fee includes the heat, hot water and professional off site management. The laundry is located in the unit, and pets are allowed with restrictions.
Cashman Park is nearby. Enjoy Plum Island and all that it has to offer. Maudsley State Park is also located in Newburyport.