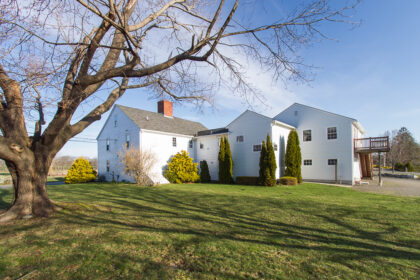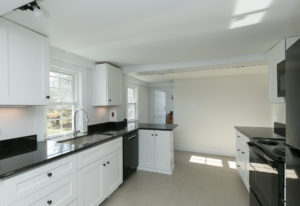 This apartment has been rented May 2022.
What a beautiful pastoral setting! Unexpected and welcome, open and expansive entry into a central reception area for the three apartments. One bedroom apartment available on the second floor of the main part of this colonial home.
The unit entrance opens into a mudroom equipped with your own washer and dryer and finished the same as the renovated kitchen, with white cabinets, granite counters, and a window that looks out over the land. The beautifully updated kitchen includes a breakfast bar nice lighting and black appliances. The living room and bedroom both have fireplaces (not working) that add to the character of the home. The dining room would also make great office space with sun that streams in, highlighting the wide painted wood floors.
There is an attached garage that is also available for an additional $150 a month. Access to both Ipswich and Essex town centers. Enjoy Crane Beach nearby.
Contact John & Cindy Farrell 978-468-9576