Salem Common – Washington Square – Commuter Rail!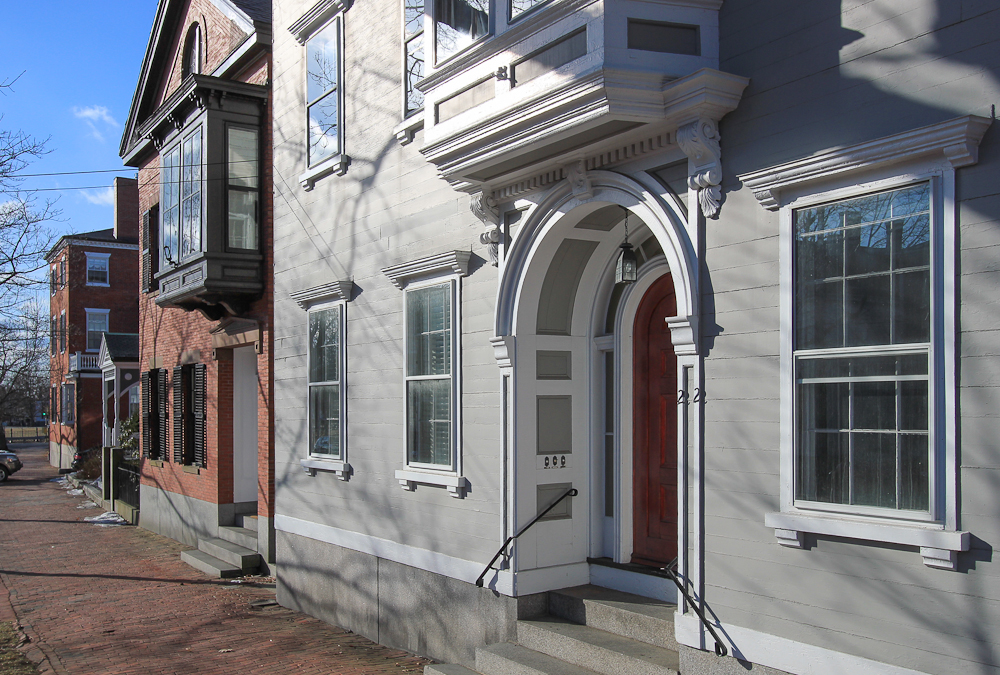 Sold for $198,500 July 2014. See homes currently on the market in Salem, MA. Condominium in a fabulous historic 1850 Colonial right near Salem Common. What a great feel to come right off Washington square with the brick sidewalks in front. You enter through a fabulous front door and common foyer and your home could be a single level unit on the first floor of this spectacular home.
The unit has three spacious rooms, one bedroom and one full bathroom. There are fabulous older details like the two marble front fireplaces, one that is still in use today. Beautiful wood floors, high ceilings and large windows. The unit has seen some updates while retaining the older character and the laundry is now in the unit.
This is a six unit building that shares a common patio garden courtyard area.
Located close to historic downtown and Pickering Wharf. Convenient to the Salem commuter rail station. See the video tour.
Contact John & Cindy Farrell to see this home 978-468-9576.