Common issues that often arise after a home has been put under agreement.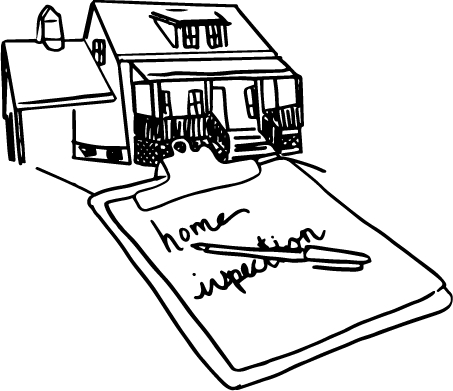 Given our experience representing a vast number of home sales, we have identified a few issues that repeatedly come up after a home has a sales contract. Quite often the buyer(s) will request that the seller(s) address these issues, asking for either repairs, a reduction in the agreed upon sales price or withdrawal from the agreement entirely. We recommend that our clients be proactive, considering and addressing potential issues prior to contracting with a potential buyer, by making sure they are taken care of – or fully disclosed – prior to putting the home on the market.
Nine of the most frequent potential problems include:
Asbestos Asbestos inspection and remediation is often not as big an obstacle as many anticipate. A job for trained and licensed professionals, many of our clients experience a great sense of relief when this is done properly. Asbestos is a concern when it represents an "unknown", and it can unecessarily scare off a potential buyer.
Knob & Tube Wiring Knob and Tube Wiring is wiring that was used between 1880 and 1930. The presence of it in a home can intimidate many buyers and may cause complications with securing financing and insurance.
Heating & Air Conditioning Service It is usually expected that the heating and air conditioning units have been regularly serviced and maintained. Sometimes a small repair needs to be made that can be addressed prior to putting your home on the market. If the system is an older unit, make sure that is disclosed.
Water in the Electrical Box This is unsafe and should be top-of-list for repair.
GFCI – Ground Fault Circuit Interupter These are electrical outlets that are installed both inside and outside in places at risk of contact with moisture, posing another safety issue that will often have the buyer asking for a credit or repair. If GFCI outlets are needed they should be installed or replaced as needed regardless of whether you sell your home.
Radon Generally not difficult or expensive to mitigate, two areas of potential concern are open sump pump wells and dirt floors. See the EPA Citizen's Guide to Radon.
Title Issues If you are aware of a potential problem, take care of it early. Don't wait until the buyer's bank finds it shortly before the closing. It could cause delays or threaten completion of the sale.
Roof Condition We don't always recommend replacing the roof, but we do suggest consulting with us. Find out the condition and age, and make sure it is fully disclosed prior to entering into a sales contract.
Stair Railings Make sure there are railings where needed on the stairways and decks.
The result of failing to address these issues, could cost you more money and have you risk loosing a buyer that may otherwise be interested in purchasing your home. We can discuss with you and advise you on your individual unique situation. Contact John & Cindy Farrell 978-468-9576.