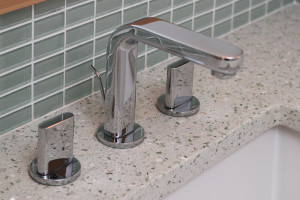 There's a lot of physical work involved with the process of selling a home. Starting with removing, passing on and discarding the things that won't be going with you to your new home. Then on to the staging of your home. Additional preparation is needed for the photos. The cleaning process should be taking place throughout each step. It's easy to miss a few items. Below are a list of eleven details that are often overlooked.
Light switch plates and plugs
Appliances – Don't forget these areas;

The inside of the microwave, and refrigerator.
The gaskets for the dishwasher, refrigerators and freezers.
The water and ice cube dispenser in the refrigerator.
Make sure the washing machine smells fresh.

Underneath the sinks
Kitchen and bathroom fixtures – have them sparkling and dry
Ceiling fans
The garbage pails both inside and out
Hand rails, banisters, and trim work from hands
Door knobs and cabinet pulls

Both inside the house and exterior doors

Light bulbs and light fixtures

Indoor lights & bulbs
Outdoor lights, especially the ones leading into the house

Driveway Stains
Windows inside and out – Remove any unnecessary stickers
It's important to get your home sparking clean to make your home as appealing as possible to potential buyers. We don't want them to be thinking about all the work it will take, just to move in. They will be more comfortable and better able to see themselves living there. It will show that your home has been well cared.
We help people early in the home selling process.
Contact John & Cindy Farrell 978-468-9576
Save
Save
Save
Save