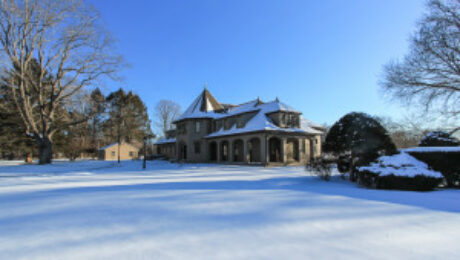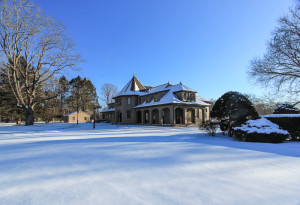 If you are preparing to put your home on the market in the winter exterior presentation is still important. It does not have to be spring or summer to command great curb appeal. First impressions matter year round. Every season is beautiful and the lighting changes throughout the year. Make your home stand out. Here are 9 ideas for staging the exterior of your home in the winter.
Front door color – Paint while you can. Making sure to think how it will look with no greenery and possibly snow.
Interior lighting – Keep all your lights on and remember it gets dark early so get them on early. Use timers if needed.
Exterior lighting – Consider adding additional lighting if you don't have enough. Highlight the house and interesting landscape details.
Feature the Architectural details of your home.
Clean pathways, porches and patios. Make sure all the leaves are removed. Remove all fall decorations.
If there is snow, keep it as clean as possible from pets and don't walk through it if possible. Keep it neat.
Think about adding colorful weather resistant pots on the porch.
If the outdoor seating does not look inviting in this season, remove and store it.
The light in the winter can be quite beautiful. Allow for the photos to be taken at these ideal times.
It's important to look at your home with an eye towards the season that you are selling in and make it the best it can be. During the winter it is more important than ever to keep your presentation updated. Many competing homes on the market will throw in the towel and think they can't make their home look good. That is an advantage, this is your chance to shine!
Contact John & Cindy Farrell early in your home sale process. 978-468-9576