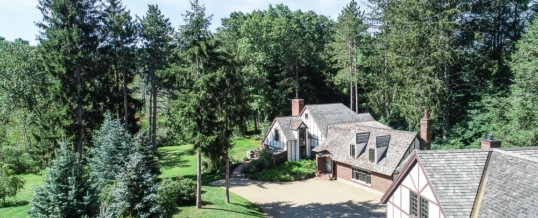 Sold in December 2021.
Own a fabulous home on Cutler Road in Hamilton, known for its beauty and scenic route.
This Arts & Crafts inspired home beautifully melds elements of architectural interest with modern convenience. Attention to quality, historical accuracy and the tasteful incorporation of unique architectural components can be found both inside and out.
The stunning exterior facade is created with true Klinker bricks, produced specially for the building/renovation of this home along with tudor style beaming and ...
Read More →